D-J-A-N-G-O. The D Is Silent.
Staff member
This indicator recognizes about 13 candlestick traders patterns and draws their names with green and red arrows on the chart:
Doji
Evening star
Morning star
Shooting star
Hammer
Inverted hammer
Bearish harami
Bullish harami
Bearish engulfing
Bullish engulfing
Piercing line
Hanging man
Dark cloud cover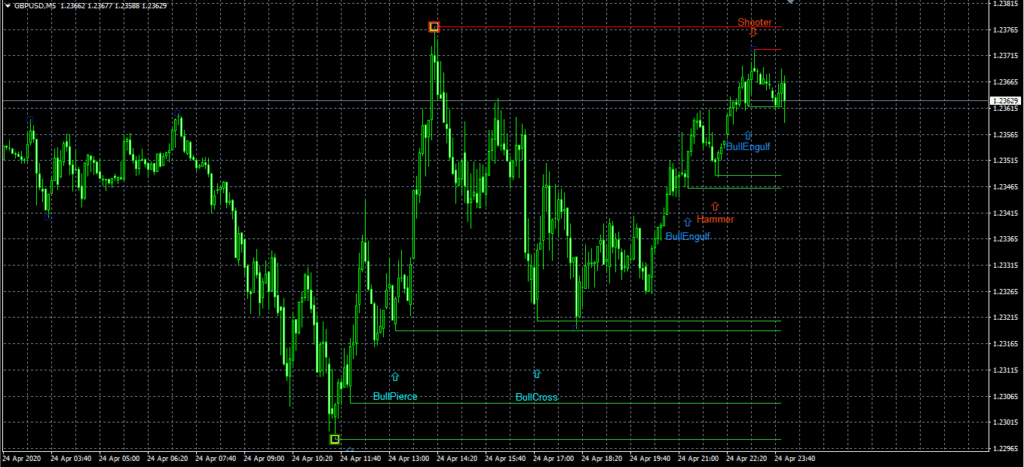 I know a lot of people are looking for codes for candlestick pattern recognition, I stumble upon this pinescript code at the TV so I decided to convert it to pro-real-time.
This Include 2 Indicators
Levels attention
Candlestick alerts
Candlestick alerts